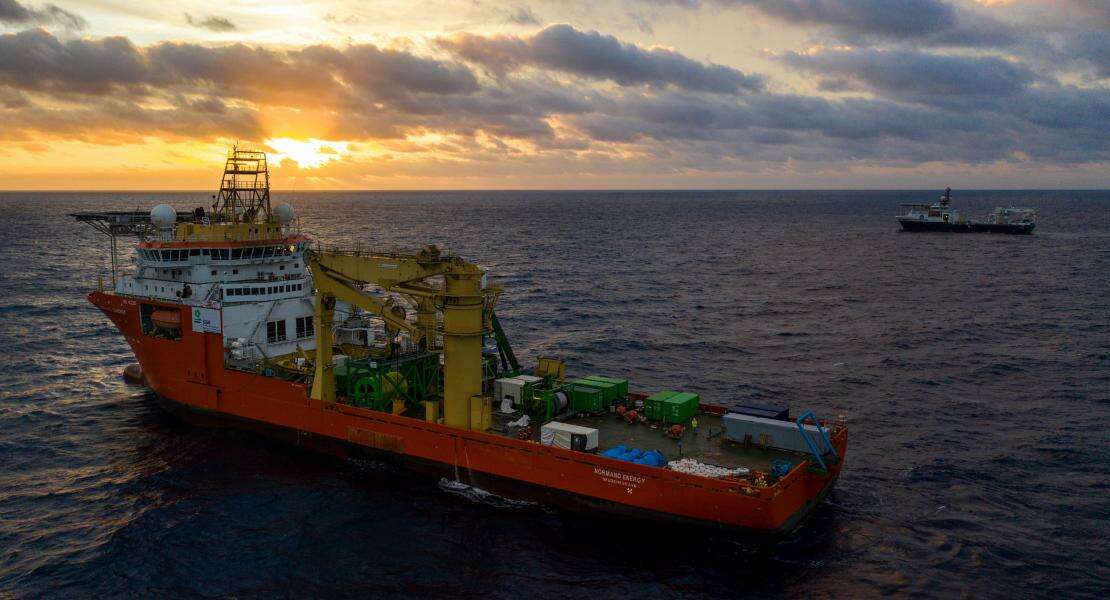 GSR FEATURED IN DOCUMENTARY ABOUT INDEPENDENTLY MONITORED DEEP SEA TECHNOLOGY TRIAL
July 27, 2022
In The Media
The successful engineering trial of an ultra deepwater nodule collecting robot developed by Global Sea Mineral Resources (GSR) was featured in an ARTE.TV documentary that aired on 26 July.
The documentary provides a balanced view of the challenges facing us as a society to source the minerals needed to meet demand due to population growth, increased urbanisation and a transition to clean energy. The documentary explains the reasons for exploring the seafloor for minerals and it follows the independent scientists who monitored GSR's 2021 technology trial which took place in the Clarion Clipperton Zone (CCZ).  The CCZ is a six million square kilometre region of the Pacific Ocean seafloor between Mexico and Hawaii. The documentary highlights GSR's collaboration with the European research project 
MiningImpact
 (1). Scientists from 29 European institutes joined efforts with the German exploration contract holder, BGR (Federal Institute for Geosciences and Natural Resources), to independently monitor the trials to help understand the environmental effects of collecting mineral resources from the seafloor. Scientists observed a pre-prototype nodule collector, Patania II, which was deployed 4.5 kilometers beneath the sea surface. Patania II successfully traversed the seabed collecting polymetallic nodules from two different areas in the CCZ. This sea trial was a world-first. The data collected is being examined to expand understanding of the real-world environmental effects of collecting nodules from the seafloor.  This important collaboration confirmed that environmental monitoring is possible at 4.5 km water depth, a significant achievement in its own right. GSR is honoured to have participated in the documentary, and we look forward to providing further updates in due course. (1) 29 institutions from nine European countries, plus the International Seabed Authority, are partners in MiningImpact. Twenty three scientists from eight of these institutions were on board the vessel monitoring the Patania II trial.