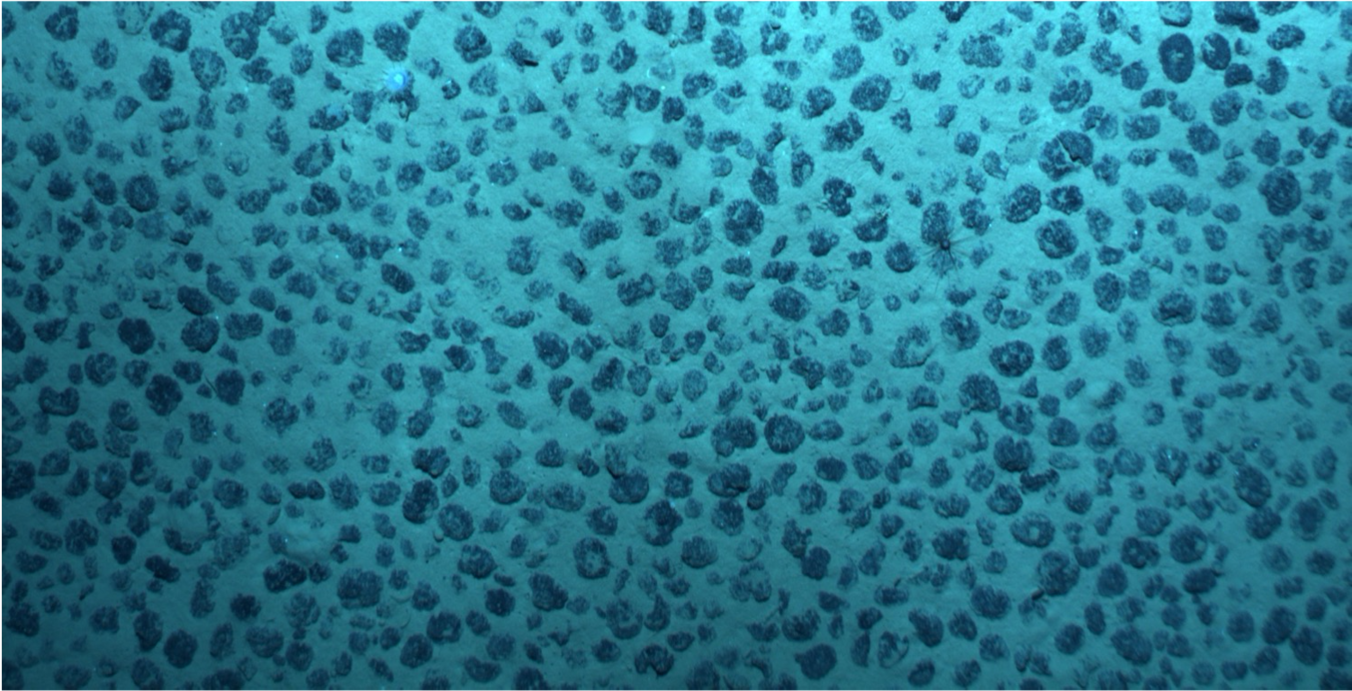 DEME subsidiary Global Sea Mineral Resources receives Transocean investment
February 10, 2023
PRESS RELEASE
Transocean, a global leader in the offshore drilling industry, has made a non-controlling investment in DEME Group's subsidiary GSR, through the contribution of an ultra-deepwater drilling vessel and cash investment.
The vessel will be converted for a system integration test to explore the technical and environmental feasibility of recovering nodules in ultra-deepwater.
The alliance will strengthen GSR's subsea experience and thereby contribute to its leadership position in the deep seabed minerals sector.
DEME Group NV (Euronext Brussels: DEME) today announced a strategic cooperation with Transocean Ltd. (NYSE: RIG) that brings together DEME's Global Sea Mineral Resources' ("GSR") leadership in ultra-deepwater mineral exploration and seafloor nodule collection technology with Transocean's world-class offshore expertise and capabilities. As part of its investment, Transocean is contributing the 'Ocean Rig Olympia' for GSR's ongoing exploration work, a cash investment and engineering capacity. In return, Transocean is receiving a minority stake, including a board seat, in GSR. Following the successful trial of GSR's pre-prototype seafloor nodule collector in 2021 at 4500m water depth, a key task ahead for GSR is a system integration test ("SIT"), scheduled for 2025. The SIT – for which the converted ultra-deepwater vessel shall be instrumental – will entail a trial of a full-scale seafloor nodule collector and riser to lift the nodules to the surface vessel. This trial is part of GSR's step-by-step and precautionary approach to project and technology development as the company explores the feasibility of commercial operations. "Transocean is a leader in the global offshore drilling industry and is well known for its ultra-deepwater expertise. We are proud to be working with them as we further explore the potential of deep seabed minerals. GSR believes seabed minerals may represent a better way of meeting future metal demand and could expand diversity of supply. Critical metals, such as nickel, cobalt, copper, and manganese – found in polymetallic nodules – are key ingredients for a low-carbon future. Deep-seabed mining certainly won't replace land-based mining entirely, however, according to peer-reviewed scientific literature, these metals could be delivered with a 40% reduction of the carbon footprint.",
said
Kris Van Nijen, Managing Director of GSR.
Chief Executive Officer Luc Vandenbulcke of DEME Group
said
: "Since the International Energy Agency reported that society will need six times more metals by 2040 to become a net-zero society in 2050, there have been many national initiatives to secure the necessary supply of raw materials. From the U.S. Inflation Reduction Act, the Australian & Canadian Critical Minerals Strategy to the EU Critical Minerals Act, society is now fully aware of the geopolitical and environmental risk of the clean energy transition. As a result, the development of marine minerals has gained considerable momentum to help supply the responsible minerals needed to meet demand due to increased population, urbanization, and transition to a clean energy future and circular economy. Both DEME and Transocean plan to play an important role in the development of a responsible deep seabed minerals sector."
About GSR
GSR is the deep-sea exploratory division of the DEME Group (Euronext Brussels: DEME), a world leader in marine engineering, dredging, and environmental remediation. Using its more than 145 years of know-how, DEME is helping to address many of the most pressing global challenges, including climate change, rising sea levels, and the transition to renewable energy. DEME's investment in seabed mineral exploration – through GSR – is part of the Group's long-term commitment to this vision. For more information about GSR, please visit:
www.deme-gsr.com
and
www.deme-group.com