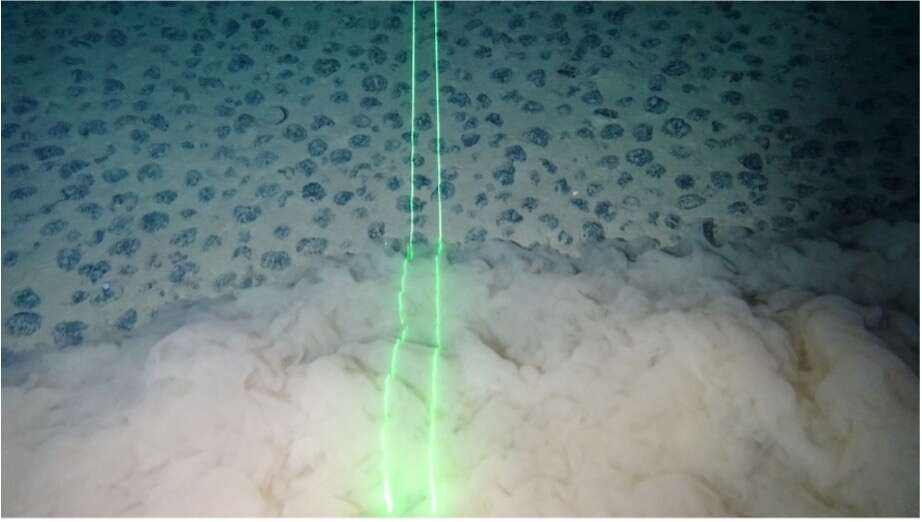 Deep Seabed Mining sediment study published in Science Advances
September 22, 2022
Scientific Publication
Massachusetts Institute of Technology and Scripps Institute of Oceanography study selected for cover of journal

Clear picture of sediment plumes established for first time

Study addresses some uncertainties and misconceptions about sediment plume behaviour
One of the latest manuscripts by the world-leading scientific teams at the Massachusetts Institute of Technology (MIT) and Scripps Institution of Oceanography (SIO) on sediment plume monitoring has been accepted for publication in Science Advances (Impact Factor 14.95), and it has also been selected as the cover story for the journal.   This work was made possible through an industry-academic partnership between teams at GSR, MIT and SIO.
MIT and SIO together worked on designing and implementing a monitoring program for the Patania II trial, which occurred in early 2021.  The outcomes validated recent sediment plume modeling by the team from MIT.
The title of the paper is:  An in-situ study of abyssal turbidity-current sediment plumes generated by a deep seabed nodule mining pre-prototype collector vehicle. Key takeaways from the study include that the initial form of the plume created by GSR's collector vehicle design was a low-lying turbidity current. For the test areas studied in this paper, which have shallow slopes, 92-98% of the sediment was deposited locally or was in suspension below 2 m altitude, with suspended sediment concentrations on the order of a few mg/l. This is the first time a clear picture of these sediment plumes has been established and characterised, addressing some of the uncertainty and misconceptions in current understanding.
A thorough understanding of the initial form of sediment plumes created during nodule collection is also the foundation for designing approaches to commercial nodule collection that, as far as possible, can minimise and mitigate the associated environmental impacts and effects.